The next Sew Weekly Challenge is to sew something Academy Awards related. I have some inspiration all picked out (you'll have to wait to see what it is!) and a pattern: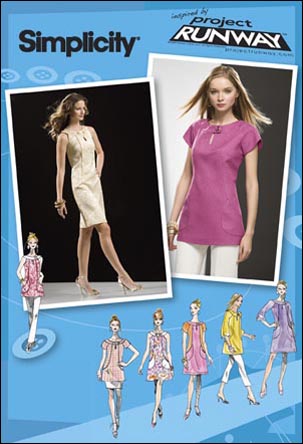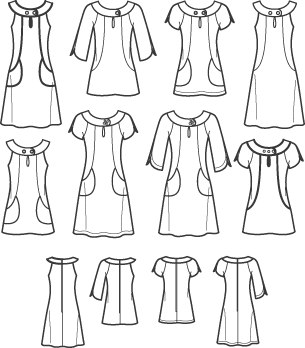 The dress version in the upper right-hand corner is the one I'm going to work with. I've made the sleeveless tunic before and this pattern goes together really easy. However, I'm currently experiencing a severe lack of cahones.

The pattern suggests a number of different kinds of fabrics, including brocade.

Friends, I have number of brocades that I purchased in India. I love these fabrics--they are so lush! They shimmer and remind me of beautifully cut jewels. And this photo really doesn't do them any justice... the second one in, is a bright grass green and the second to last one is the same turquoise color as a male peacock's feathers.

I kinda want to use one of these oh-so-precious pieces of fabric. But here's my quandary. What if I screw up in cutting the fabric or constructing the garment? What if i cut out the fabric and something just goes wrong. That's a did that you can't undo....

My other option is to very quickly purchase some less costly--dear verses expensive as I believe I bought all of my brocade at less than $2 a meter (seriously... go to India if for no other reason than to bring home suit cases full of fabric!)--fabric.

Am I just being a big wuss?