As part of a swap package, I received a package of Dylon dye #15, which is a lovely shade of purple called "Windor Purple" (which may actually be known as "Intense Violet" now, as I can't find it on their website). It's bright and
Friends, I have this crazy idea in my head that I *just might* use this Dylon dye to dye an as-yet-un-stitched dress ombre. (Is that how you'd even craft that sentence? It sounds odd and clunky to me...). I want to use version A of this pattern: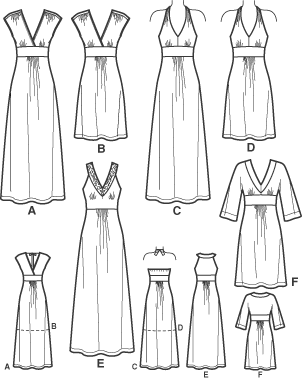 Simplicity 3503
I have some white organic stretch cotton that may work perfect. I'm thinking the whole dress could be dyed purple (so no white is showing) and then gradually gets darker as it goes down.
I can picture me on the beach in Miami in this dress. Wind blowing, surf at my feet...
I know ombre is kinda sorta on it's way out but for some reason it just speaks to my inner Flower Child. Besides, I kinda don't care what's "in" but rather only for what I like. And right now, I like this idea.
Here's my question: dubious choice of dying pattern aside, will this work? Specifically, will the organic stretch cotton work? The package of dye says, "for cotton, linen, silk, and viscose only." To make a fabric stretchy you have to add some sort of nylon or lycra, is this going to make the dye go amok and awry?
Any thoughts and input would be extremely helpful, friends!
And also, how do you feel about ombre? Is it dead, heaving a dying breath, or totally cool?